It is with heavy hearts that the Tamworth Fire Department announces the passing of Firefighter Harry Remick on June 27, 2023.
Harry served the Tamworth Fire Department for over 60 years. At the time of his passing Harry was a more then just a firefighter he was a Fireward, a Firefighter and a Deputy Forest Fire Warden. Harry had honorably served 36 years in the United States Coast Guard as a Damage Controlman First Class, he served 47 years as a Deputy Warden and was a member of Carrol County Forest Fire Wardens Association for 55 years. Funeral details are being finalized at this time.
You will be missed by many and the impact you made in the community will not be forgotten.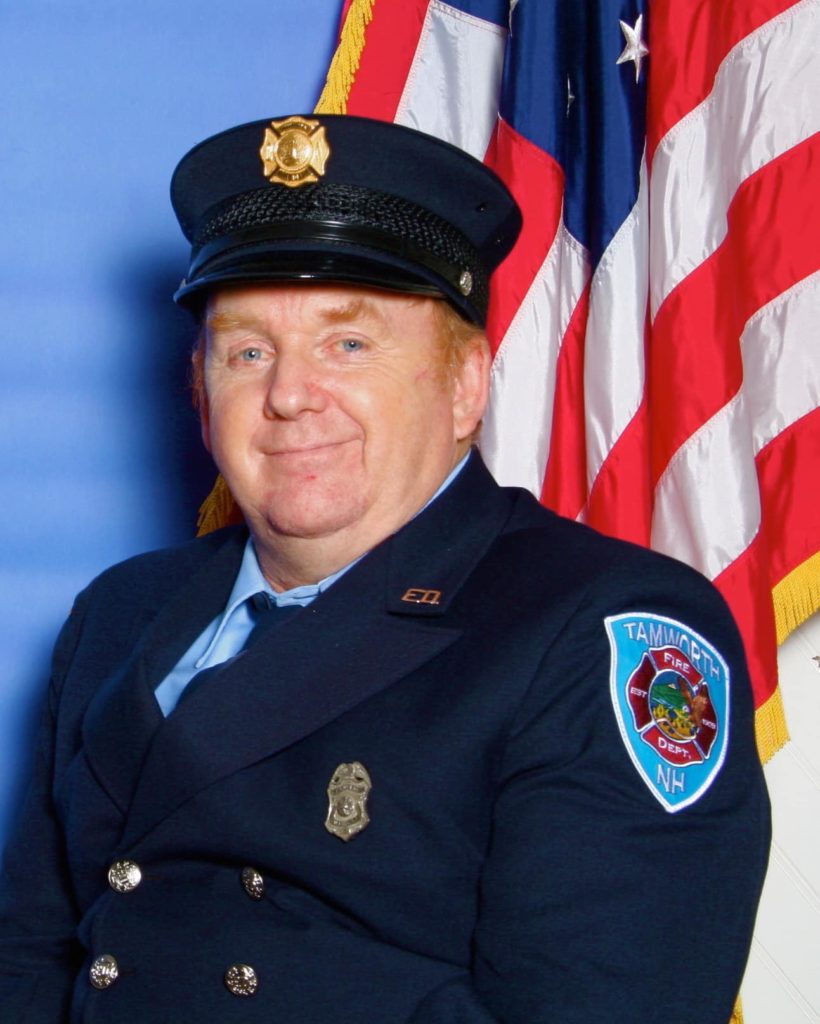 Harry Remick received his final fire call on Tuesday, June 27, 2023.
Harry was a true Tamworth, N.H., native being born in the "old" Memorial Hospital on Aug. 23, 1951, to Charlotte (Seavey) and Charles Remick.
Harry was a graduating member of Kennett High School Class of 1970. Upon graduation, he attended UNH for one semester before joining the United States Coast Guard.
Harry's dad was fire chief in Tamworth so Harry had always been involved with the fire department. He would help wash the trucks, sweep the floors, anything and everything a young person was allowed to do.
At the age of 16, he became a Junior member of the fire department. When he joined the Coast Guard in 1971, he remained as active in the fire department as he could.
Harry retired from the Coast Guard after serving 36 years. This retirement allowed him to become more active in the fire department. Harry had been a fire department ward since 1984 helping to establish many of the present rules, regulations and a paid chief's position.
Harry was also a member of the Carroll County Forest Fire Wardens Association serving since 1968 serving as a Deputy Fire Warden since 1976 and an association president from 1997.
Harry was predeceased by his parents.
He leaves behind his wife Priscilla of 49 years, their son Christian and granddaughter Samantha. He also leaves a brother Ron Remick, Sr. (Doris); a sister BettyJane (Ed) Garbow; and brother Stuart (Aya) Remick. As well as several nieces, nephews and friends across the United States.
Viewing will be at Lord's Funeral Home in Center Ossipee on Friday, July 14, from 5 to 8 p.m.
Services will be held at the Tamworth Church in the village on Saturday, July 15, at 2 p.m. Burial will be in Ordination Rock cemetery fittingly behind his parents gravesite.
In lieu of flowers, please consider making a donation to any of these organizations which were very near and dear to Harry's heart: Tamworth Firemen's Club, 132 Chinook Trail, Tamworth, NH 03886; L.I.F.E. Ministries Food Pantry, Box 476, Wolfeboro Falls, NH 03894; Jen's Friends Cancer Foundation, P.O. Box 1842, North Conway, NH 03860.